Infant Massage WINC Continuing Education
The TRIAD Family Model™
d/b/a for the original grassroots International Association of Infant Massage, IAIM®, origin 1970's, Incorporated as a 501(c)(3) since 1986 ~ Ventura, CA

Parenting is a lifestyle ... The TRIAD Family Model™ is the catalyst for conscious parenting.

It is the multi-components for healthy infant, child, and family development based on environment, safe, positive, creative, coupled with nurturing touch and compassionate communication. We certify newborn and infant massage, 20 CEH.

We represent a beautiful kaleidoscope of colors reflecting

all the children of the world community™

---

---

"Beyond Infant Massage, with knowledge comes the responsibility to raise the bar and teach more." A.M. Kelly

After studying Bruce Lipton, PhD, author of The Biology of Belief, the new science of epigenetics, Andrea Kelly, Infant Massage WINC, upgraded our curriculum by researching and creating the TRIAD Family Model™ for healthy infant, child, and family development based on a positive safe creative environment, coupled with nurturing touch, and compassionate communication, loving. Maximize a child's DNA potential so they may thrive and not just survive while strengthening the family unit, the bonding process, to endure a lifetime. The TRIAD Family Model™ was endorsed by Dr. Lipton. (Our classes are evidence-based science and practicum, EBS and EBP).

Our "New" CIMI® Level-2 class certifies both newborn (first six weeks) and infant massage supporting the transitioning family all the way through to Senior and Hospice Care.

Online CIMI Level 2 class gets rave reviews! Fun and Personal

*****CLICK HERE for Class Calendar*****

call Andrea to custom your date, 805-223-3588

Infant massage is a step beyond cuddling and may be a fun way to provide an emotional and physical link between parent and infant. It's a way to communicate and convey affection and a sense of security. It can provide the infant relief from daily stress or discomfort from constipation, trapped gas or teething. Massaging babies for up to 15 minutes a day can help to increase circulation, promote relaxation, aid the digestive and respiratory systems, and relieve muscle tension. Infant massage is also a wonderful way for fathers, siblings, grandparents and other caregivers to be involved with the new baby in a loving way that they both can enjoy.

The practice involves a combination of relaxing strokes, light kneading, and gentle squeezing. It uses the same strokes that generations of parents all over the world have practiced, yet it becomes a rhythmic dance that is uniquely personal between the parent and baby when experienced at home from day-to-day. (Read more ...)

Infant Massage WINC™ trains and certifies Certified Infant Massage Instructors, CIMI® who in turn teach parents and caregivers to massage their babies.

PARENTS: CLICK ON OUR SIDEBAR LINK "FIND Baby Massage Teacher" to find a parent/baby class near you.

Our instructors are required to complete the Certified Infant Massage Instructor process. Each CIMI® must attend a comprehensive professional training class, complete an exam and demonstrate their competence by teaching the parent class.

Groundbreaking Research ... EPIGENETICS - The continuum of DNA development after birth through conscious parenting

Susan Campbell Dr. Bruce Lipton Andrea Kelly

Words of wisdom from Dr. Bruce Lipton ... "The power and promise of infant massage and the work of Infant Massage WINC™ will enable us to advance human civilization, one child at a time."

---

Continuing Education for Professionals
Become Certified ... Professional Classes Available through WINC to become certified to teach parents and their children the multi-components for healthy bonding ... professionals such as doctors, nurses, OT, PT, MT, doulas, childlife specialists, social workers, and all other professionals that work with infants and children ... or anyone that wishes to professionally teach parents/infants. We certify instructors to work with well babies, and teach about special needs and infants born early in the NICU. Evidence-Based Science & Practice Curriculum.

Read comments from our CIMI® and CIIT™ Workshops ...

News Announcement: CIMI Level 2 (newborn AND infant massage) and our NEW NICU Class available online ... read more

---

1). Parent/Baby Classes - Taught by professionally certified Certified Infant Massage Instructors, CIMI®. Teacher demonstrates on doll and parents work with their own babies. Click sidebar: "FIND Parent/Baby Teacher"

2). Certified Infant Massage Instructor, CIMI® ONLINE interactive class, no travel time - must have computer with webcam and microphone (now teaching CIMI-2, no prerequisites, open to prior CIMI® and new students) 20 CEH (Continuing Education HOURS) - Tested & Certified in Class Call to register - 805-644-1066. Click on sidebar for Calendar of Classes, may custom dates to meet your schedule.

3). Certified Infant Massage Instructor, CIMI® IN-PERSON interactive class - (now teaching CIMI-2, no prerequisites, open to prior CIMI® and new students) 20 CEH (Continuing Education HOURS) - Tested & Certified in Class. Click on sidebar for Calendar of Classes

4). Certified International Instructor Trainer, CIIT™ ~ Teach & certify OTHER Professionals to become a Certified Infant Massage Instructor to teach parent/baby classes. Partial Grants Available. ~ 34 CEH (Continuing Education HOURS. Professional Testimonies from CIIT Trainings ... more Click on sidebar for Calendar of Classes

5.) NICU - Designed for the NICU professional but open to anyone who would like to attend. Class does NOT certify you to work in or with NICU babies. Click on sidebar for Calendar of Classes.

WINC TRIAD Family Model IS the catalyst for Conscious Parenting ...

As a WINC educator, you can participate as a co-creator for a brighter future for planet Earth ... the children are our richest resource for the future and it is our responsibility to prepare them as the world's future guardians.

Click Here for Instructor Training Schedule

---

WINC in the news ...

Our beloved Director and Master Trainer, Andrea Kelly, continues to raise the bar ... her accomplishments go far beyond the classroom:

• Inducted into the Who's Who of Business Women of America in 2013
• In 2014 she was inducted along with a very select group to the Honorary Section of Who's Who Section based on her cutting edge TRIAD Family Model™ and nurturing touch for life and restructured infant massage.

• Inducted into the World Massage Festival Hall of Fame in 2012

• Cover of Massage Magazine, 2010 "Touch the Future" introduces the TRIAD Family Model™

• Cover of Massage Magazine, 2008 "The Joyful Art of Infant Massage"

Andrea brings her passion not only to the classroom but as an advocate for Animal Rescue. Walking her talk she has 3 dogs, 2 cats, and a horse that are all animal rescue.

~~~~~~~~~~~~~~~~~~~~~

International Travel

Infant Massage WINC™

Eldoret, Kenya - Africa

Living her dream to enrich families around the community Andrea travels internationally and visits Africa, the experience of a lifetime and builds her personal testimony to teach the TRIAD Family Model around the world community.

Andrea Kelly, realizes her dream to assist the families and children of Kenya, E. Africa. The Daisy Eye Cancer Fund invited her as an international trainer to certify CIMI­­®s. She traveled with Morgan Livingstone, CCLS, accompanied by Morgan's husband, Michael, and son, Finn.

~~~~~~~~~~~~~~~~~~~~~

World Massage 2012 Festival Hall of Fame

Andrea Kelly, Infant Massage WINC, was inducted into the World Massage Festival Hall of Fame. It was an awesome weekend, we met MANY amazing colleagues.

---

Senior Touch is vital, supersize your hugs, call today to join the committee to write a new class!

Andrea Kelly and her Mom

Vietta Smock

July 4th Prescott AZ rodeo

Senior touch adaptations expressed in Massage For Life cover story. Any CIMI interested in Senior Touch, for input call Andrea at 805-233-3588 to participate in the committee.

We are very proud that, Andrea Kelly, was published TWICE as the COVER story of Massage Magazine.

BOTH ARTICLES HAVE SOLD OUT and are no longer available for sale through Massage Magazine but you may contact the office srcwinc@me.com to receive a copy of the article for a small processing fee. The articles make valuable and informative parent class handouts!!!

Massage Magazine Cover Story

October 2008 February 2011

October 2008 - The Gentle Art of Infant Massage

February 2011 - Massage for Life: Touch the Future
~~~~~~~~~~~~~~~~~~~~~

Need a career or additional income? ...

INVITE ABUNDANCE INTO YOUR LIFE...

No Travel Required! Custom your date for the On-Line Class. Become a Certified International Instructor Trainer, CIIT™. Certify Professionals to teach the Triad Family Model™ and certify students in both Newborn (0-6 weeks) and infant massage. (Two certifications in One). Necessary tools and materials are gifted to the Trainer. 3-day online workshop plus additional hours with Andrea to assist you in marketing your first class, Call Andrea 805-223-3588. Pictured below is a CIMI® Graduation Class certified by Andrea.

Generous partial grants available, call for details 805-223-3588, Andrea Kelly
---

PRESS RELEASE for legal win for ownership of "IAIM"®

Infant Massage WINC d/b/a for IAIM® the legal owners of IAIM® wins legal challenge for the trademark "IAIM®" against Infant Massage USA and the International Association of Infant Massage Sweden before the United States Patent and Trademark Office.
~~~~~~~~~~~~~~~~~~~~~
Like and Follow Us on FaceBook
New classes available throughout the United States and Internationally, 805-223-3588.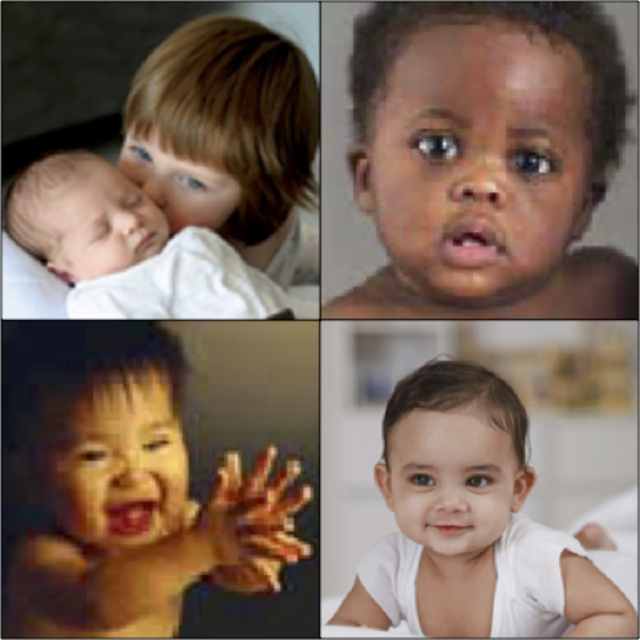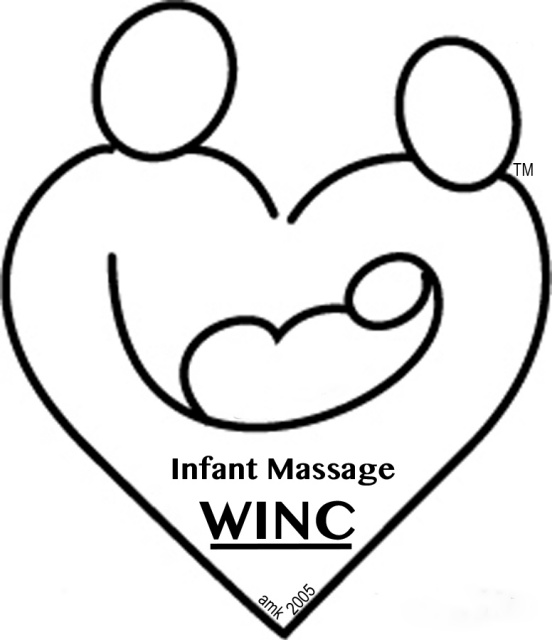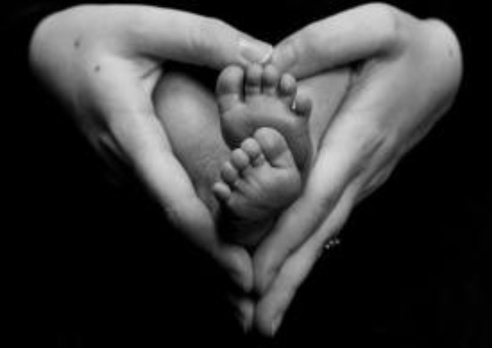 World Institute for Nurturing Communication,
Infant Massage WINC
d/b/a for International Association of Infant Massage, IAIM®
IAIM®, IAIMI®, and CIMI® are registered trademarks of International Association of Infant Massage.
Copyright 1986-2018. All Rights Reserved.