All professional related backgrounds invited to apply
4-day workshop (2-days attending a CIMI Level 2 Class, 2 days individually set-up for marketing and your class set-up), will custom design dates to suit your schedule, dates do not need to be consecutive.
We Bring the Class to You!!!
Call Andrea Kelly today at 805-223-3588
Necessary tools and materials provided to teach your classes including a minute-by-minute class outline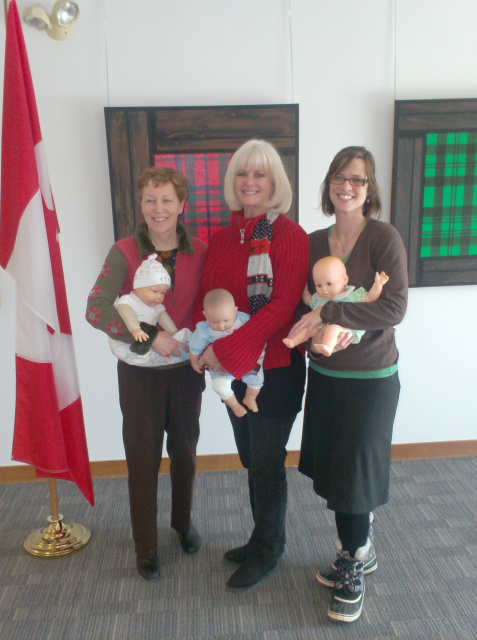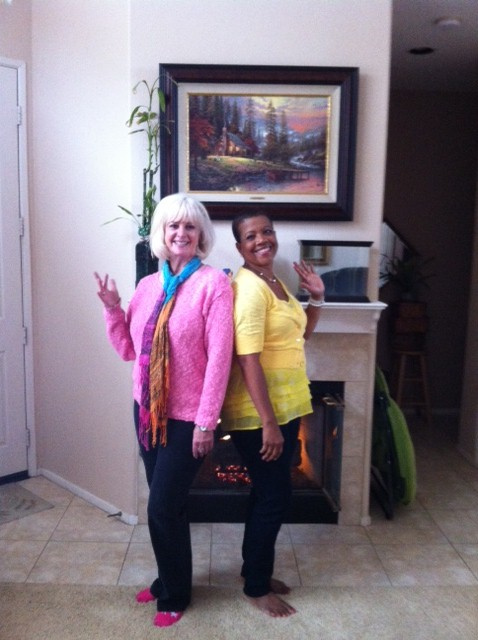 Our August CIIT class was a great success
Here are two of our newest shining stars that joined our CIIT™ Leadership Team
Jill Vyse (Canada), Andrea Kelly (US-CIIT), Lori Robbins (Nova Scotia, Canada)
AND Andrea Kelly (US-CIIT), Jennifer Clouden (Trinidad & United States)
"Andrea was passionate and knowledgeable. She makes the course so engaging! She has a great presentation style that was inspiring to me as a student. The information provided is very valuable and really captured my attention. This course was a joy to take!
The information resonates with me as a healthcare practitioner and more importantly, as a Mom -- it provides the perfect tools with which to introduce the concepts of creating a positive environment for our children through our interactions with them. The (CIIT) program and materials have been painstakingly developed and are constantly evolving -- they are presented together in a way that facilitates and makes sense for learning! So well organized! Thank you so much!"
Lori Robbins, Physical Therapist, Nova Scotia, Canada
Comments from other professionals ... "this is the premier infant massage class available and much more. I loved the new neonate routine and the TRIAD Family Model™ based on Lipton, Ph.D. "The Biology of Belief".
"This class has renewed my belief that excellence is still alive and well today".
More comments ... "the class content was more than I expected" ... "Andrea is a warm, exciting, and passionate teacher"
Exact quotes available on front web page.
---
---
WINC Educators are the co-creators for a brighter future for this planet earth.
Our richest resource is the children, they are the future guardians of this planet, therefore, the WINC curriculum promotes the TRIAD Model to maximize the children's DNA potential (evidenced based research of Bruce Lipton, Ph.D). The new science of epigenetics which is the continuum of DNA development after birth through conscious parenting.
The TRIAD Family Model promotes that it is paramount to provide a positive, safe, and creative environment coupled with nurturing touch and compassionate communication so infants, children, and families may thrive and not just survive.
With knowledge comes the responsibility to raise the bar. Beyond infant massage … in our class you are certified as an infant massage instructor trainer and learn our new neonate (newborn) routine plus you will study and understand the TRIAD Model for healthy infant, child, and family development.
We provide the materials necessary to teach the program as a 2- or 3-day class with a carefully designed minute-by-minute class outline. You will be a continuing education instructor approved by the National Certification Board for Therapeutic Massage and Bodywork (NCBTMB) and the California Board of Registered Nursing (CBRN) and other providers depending upon the country.
This class is designed for the world community. We are the grassroots organization for infant massage as a business based on the original works of LeBoyer, Tiffany Fields, Bruce Lipton, and many other professional works have been infused into our curriculum.
Our motto is Good, Better, Best never let it Rest until the Good is Better and the Better Best!
Always looking to improve our curriculum so that it does not become fallow grounds/stale water ... update, update, update.
Welcome Aboard the WINC Express without borders All Aboard Going Aboard … must call Andrea Kelly, Master Trainer and Director Marketing/Communications for an interview, generous partial grants available to assist those in need.
No refunds for any Trainer Workshop Class fees. You may reschedule at any time.