Copyright & Trademark Notice
Use of Intellectual Property
The Infant Massage WINC, dba for IAIM® Website, and all of its contents, including but not limited to articles, other text, photographs, images, illustrations, graphics, IAIM® logos, titles, characters, names, graphics and button icons (collectively "Intellectual Property"), are protected by copyright, trademark and other laws of the United States, as well as international conventions and the laws of other countries. The Intellectual Property is owned or controlled by IAIM®.
You may not, and agree that you will not, reproduce, download, license, publish, enter into a database, display, modify, create derivative works from, transmit, post, distribute or perform publicly by any means, method, or process now known or later developed, decompile, reverse engineer, disassemble, use on another computer-related environment, transfer or sell any Intellectual Property, information, or products obtained from or through this IAIM® Website, in whole or in part, without the express written permission of IAIM®.
Other trademarks, service marks, product names and company names or logos appearing on this IAIM® Website that are not owned by IAIM® may not be used without express permission from their owners.
Additionally, unless otherwise expressly permitted, websites may not hyperlink to any page beyond the homepage of this IAIM® Website, or frame this IAIM® Website, or any web page or material herein, nor may any entity include a hyperlink to any aspect of the IAIM® Website in an email for commercial purposes, without the express written permission of IAIM®.
Copyright Infringement
IAIM® respects the intellectual property rights of third parties, and complies with the terms of the Digital Millennium Copyright Act (DMCA) regarding such rights. By submitting any material or photographs through this IAIM® Website, you are granting permission to have this material posted on this IAIM® Website, and are representing that you are the rightful owner of the submitted material, and that no one else may claim rights to this material. IAIM® reserves the right to remove access to infringing material. Such actions do not affect or modify any other rights IAIM® may have under law or contract.


INTERACTIVE SERVICE ADDITIONAL TERMS
You may participate in the IAIM® Interactive Service by reading and agreeing to the Terms of Use Agreement and these Interactive Service Additional Terms, and by completing the registration form. If you do not agree to abide by the Terms of Use Agreement and these Interactive Service Additional Terms, you may not participate in the IAIM® Interactive Service.
You agree that you will not:
Deliver any unsolicited advertisement, promotional materials, junk email, bulk email (also known as "spam"), chain letters, surveys or contests, or solicit participation in any pyramid schemes (unless it is on a page that explicitly states that such postings are allowed on that page).

Deliver any unlawful (according to local, state, federal, or international law or regulation) postings to or through the IAIM® Website, or any postings which advocate illegal activity.

Deliver, or provide links to, any postings containing material that could be considered harmful, obscene, pornographic, indecent, lewd, violent, abusive, profane, insulting, threatening, tortuous, harassing, hateful or otherwise objectionable.

Deliver, or provide links to, any postings containing material that harasses, victimizes, degrades, or intimidates an individual or group of individuals on the basis of religion, race, ethnicity, sexual orientation, gender, age, or disability.

Deliver, or provide links to, any postings containing defamatory, false or libelous material.

Deliver any posting that infringes or violates any intellectual property or other right of any entity or person, including, without limitation, copyrights, patents, trademarks, laws governing trade secrets, rights to privacy, or publicity.

Deliver any posting to that you do not have a right to make available under law or contractual or fiduciary relationships.

Impersonate another person or entity or falsely state or otherwise misrepresent your affiliation with a person or entity, or adopt a false identity if the purpose of doing so is to mislead, deceive, or defraud another.

Manipulate identifiers, including by forging headers, in order to disguise the origin of any posting that you deliver.

Use this IAIM® service in any manner which could damage, disable, overburden, or impair or otherwise interfere with the use of the IAIM® Website or other users' computer equipment, or cause damage, disruption or limit the functioning of any software, hardware, or telecommunications equipment.

Attempt to gain unauthorized access to this IAIM® Website, any related website, other accounts, computer system, or networks connected to this IAIM® Website, through hacking, password mining, or any other means.

Obtain or attempt to obtain any materials or information through any means not intentionally made available through this IAIM® Website, including harvesting or otherwise collecting information about others such as email addresses.
You are solely responsible and liable for postings delivered to the IAIM® Website using your account. Any violation of these provisions can subject your IAIM® account to immediate termination and, possibly, further legal action.
IAIM® is not responsible for any notes, messages, billboard postings, ideas, suggestions, concepts or other material, or files delivered to a IAIM® interactive website by you or other users. IAIM® reserves the right to regularly review, monitor, delete, or edit postings and IAIM® reserves the right to do so at any time in its sole discretion, for any reason or no reason, and to delete or edit any posting with or without notice. IAIM® is not responsible or liable for damages of any kind arising from any postings even when IAIM® is advised of the possibility of such damages, or from IAIM®'s alteration or deletion of any posting.
The information and opinions expressed in Message Board postings on this IAIM® Website are not necessarily those of IAIM® or its content providers, advertisers, sponsors, affiliated or related entities, and IAIM® makes no representations or warranties regarding that information or those opinions. IAIM® does not represent or guarantee the truthfulness, accuracy, or reliability of any postings or determine whether the postings violate the rights of others. You acknowledge that any reliance on material posted by other users will be at your own risk.
Unless otherwise provided, all postings to the IAIM® Website automatically and immediately become the property of IAIM® without any obligation of confidentiality. IAIM® shall be entitled to use the material for any type of use forever including in any media whether now known or later devised. If any court determines that IAIM® does not retain exclusive ownership of any posting, then you hereby expressly grant to IAIM® a royalty-free, perpetual, irrevocable right to use, reproduce, adapt, modify, publish, edit, translate, perform, transmit, sell, sublicense or otherwise distribute and display the Posting for any reason, including for promotional and advertising purposes, alone or as a part of other works in any form, medium or technology now known or later developed, and you waive all moral rights in all such postings.
~~~~~~~~~~~~~~~
Like and Follow Us on FaceBook
New classes available throughout the United States and Internationally, 805-223-3588.
No refunds including renewals, teaching tools, or classes - student may reschedule for another class.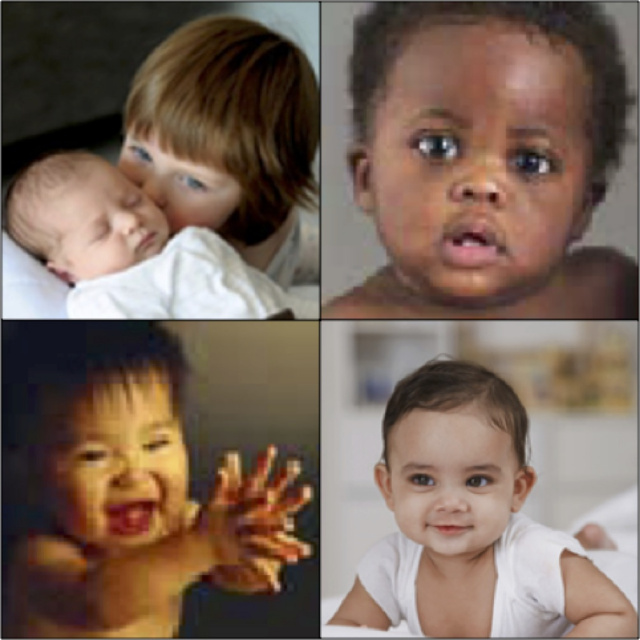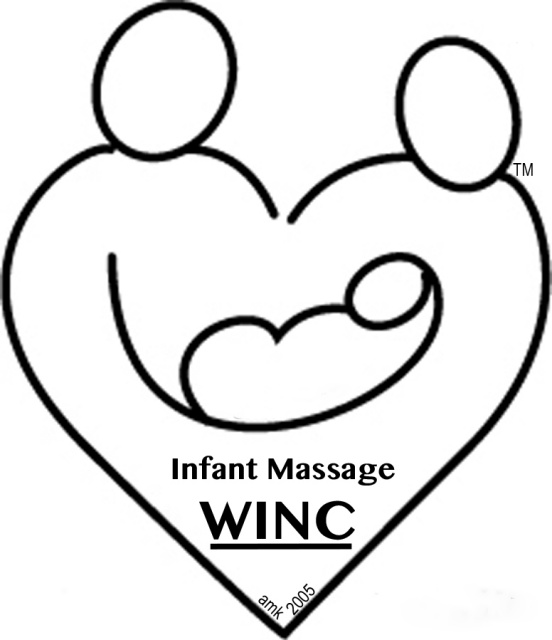 Infant Massage WINC
World Institute for Nurturing Communication
d/b/a for International Association of Infant Massage, IAIM®
IAIM®, IAIMI®, and CIMI® are registered trademarks of International Association of Infant Massage.
Copyright 1986-2023. All Rights Reserved.