Read what professionals are saying
about our unique and cutting-edge classes:
Our workshop is genuine "heart work"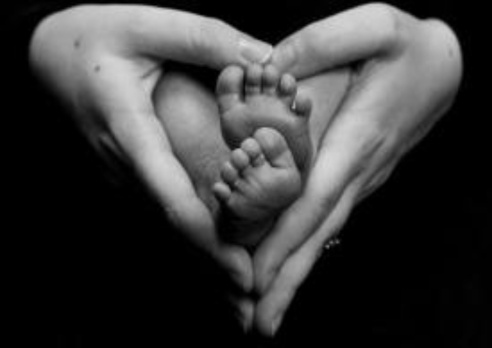 Having been associated with Infant Massage WINC for over 20 years it is my responsibility to let you know the professional communities response to our corporate classes. I have obtained permission from our students to proudly share those reviews with you.
Susan Campbell
Serving the IAIM®/WINC™ community for 28 years
What did you most enjoy about this CE workshop

:
"I feel very fortunate and honored to have Andrea Kelly, CIMI Master Trainer, instruct the courses for me! So inspiring compassionate, helpful and knowledgeable! I look forward to continuing to work together to grow and share Infant Massage within our communities and throughout the world. Thank You! ♥️
Sue Knuth, CIMI®-2, CIIT, RN
"Convenience! The class was very well designed and the presentation was excellent. The magic and what makes the class so enjoyable is Andrea! The care and passion and joy she has in teaching is wonderful! You can feel her magic and belief in her work and wanting to empower other teachers to continue her work and legacy. The Impact of Andrea teachings and classes will be felt for generations to come worldwide."
Adam Mathiasen, CIMI®-2, Massage Therapist
"I absolutely loved the positive energy, and for a webinar, the feeling was as if Andy (Andrea Kelly) was in the room with us and we were having a hands-on interaction. When the two-day class was over I felt empowered and as if we had made a new friend. Loved the positive energy, the overall uplifting feeling, and wonderful course material.
Melissa Walter, CIMI®-2, Early Interventionist
United Cerebral Palsy
"I just want to thank Andrea Kelly for teaching the CIMI 2 course to our group of service providers at UCP.
I especially want to commend the World Institute for Nurturing Communication for adopting Dr. Bruce Lipton's work into the curriculum. Epigenetics and the WINC Triad models not only give our work credibility and validation but a rationale for positive parenting and positive living from before conception and throughout a person's life.
Family-centered care is crucial to the success of early intervention, especially when working with families of children with special needs.
Andrea's passion and enthusiasm for the work of infant massage/nurturing communication is contagious, and I will try to carry on her passion and enthusiasm into my practice.
"
Vicki MacKinnon, CIMI™-2, Physical Therapist
Andrea Kelly's latest reviews from Brighter Beginning's (1st Five California) corporate CIMI® Class!!!
"I recently attended the CIMI course with Stacy Altrup in St. Louis, MO. I am a Parent Educator with the Parents As Teachers program and couldn't wait to get back to the office after training to tell all my co-workers they need to take this course! Anyone can Google the strokes of infant massage, however, the information we received (and therefore will share with families), and the manner in which it was presented by Stacy, was absolutely fantastic. I can't wait to help parents understand what a gigantic impact they on on their children. At this point in my career, I am very selective with what I decide to spend my time and money on in terms of continuing education. This course is VERY worth it." Penny Chastain, CIMI-2, Parent Educator
"What I enjoyed about the CE workshop: Working with Andrea one-on-one, getting new, cutting edge information on Epigenetics and the TRIAD Model™; being able to work with Andrea and learn this material. After having taken the course initially in 2004, there is no comparison ... this new material is life changing and will be for all that learn it!
"Andrea's energy, enthusiasm, and passion for this work is exhilarating and inspirational. Her extensive research with Dr. Bruce Lipton and Tiffany Fields should be applauded. She presents research that is refreshing, exciting, and inspiring!" Theresa Marini-Kain, OTR/L, CIIT, CIMI
"I want to thank you immensely for the training you gave to our staff. They came back to the office after spending 3 days with you highly motivated and excited to share all that they had learned. ... Again, thank you for your energy and passion. The staff couldn't say enough about what a wonderful experience they had." Program Supervisor
"The CE workshop is very informative and empowering. Andrea Kelly is an amazing woman, trainer, coach, and teacher. She made sure that all of the information was learned and understood. The teachings are unique and extraordinary and so important for all people. It helps to make our children, families, communities, and world a better place. I love the World Community philosophy and Andrea exhibits it gracefully and genuinely. This is a class experience that all people should have because everyone in the world can benefit and learn this."
Sarah Hampton, Family Advocate, Lactation Consultant, CIMI®
Andrea presents this primal yet groundbreaking, mind-changing material with simplicity, elegance, sophistication, grace, truth, and humility. She is a master teacher, inspiring, and approachable, and is always, always about THE BABIES!! [What I enjoyed about the class] Andrea's personality, expertise, humor, integrity, and effectiveness, the movies, the heart-to-heart sharing with other women, and the warm and supportive group of feisty women!
Kathryn Machi, CIMI® since 1995
I definitely will go back to my work at Alta Bates and help empower my families knowledge about their babies and the importance of nurturing touch. The Dr. Bruce Lipton video was very enlightening and empowering information. What I most enjoyed about the class was the actual learning and practicing of the strokes, and also the student class with the teens, the babies were so-o-o-o cute!
Yvette Escobar, Hospital Outreach Coordinator, CIMI®
Tremendously enjoyed this CIMI Class! Andrea was fantastic! Loved her stories and her demonstrations. The class was very interactive. I learned a lot about nurturing healthy family attachments -- this is what I love to teach and do at Brighter Beginnings. This class will be a perfect addition to my toolbox, a wonderful gift to share with our families.
Cathy Akina, CHE, CIMI®
I

appreciate the passion and enthusiasm of Andrea in teaching the class. I also really enjoyed the time spent on educating the class about marketing and being an entrepreneur. It was very empowering. This portion of the course really emphasized the fact that WINC supports each of their CIMIs in any way possible and provides the necessary teaching tools to aide their success.
Alicia Grand, RN, PHN, CIMI®