Wednesday, May 24, 2023
08:00 AM
Online International (24&25) Interactive
2-Day CIMI-2 Training ONLINE - *must have computer with microphone and webcam
CIMI2 Level II - New Certification, open to everyone including previous CIMI students. Learn the new TRIAD Model™ based on scientific research by Dr. Bruce Lipton,
PhD
; newborn routine; infant massage; and adaptations for the older child. Note: CIMI Level 1 is still valid to teach and re-certify.
May 24 & 25, 2023 (Wed & Thur)
Class start time is USA PACIFIC TIME ZON

E
Location:
International
Online Live Interactive class
Trainer(s):
Andrea Kelly -
805-223-3588
Director, Master CIIT™, CIMI® Level 2; Author of TRIAD Model™ and CIMI Level 2
Call Trainer Directly for Directions and Registration
805-223-3588
$595, professional discount
$495
CEH Certificate (NCBTMB or Nursing) $25 (optional)
Textbook: $175 (includes parent handouts)
Accepted Payment Methods:
MC, Visa, AMEX, Discover, or check
Class Materials ordered separately:
Demonstration Doll
The following links are suggestions only, you may purchase your doll anyplace that you wish, these are provided for your convenience.
Demonstration Doll:

You are required to bring a demonstration doll at least 20" (hard limbs, open hands, soft body) that you will be using to teach your Parent/Baby Classes. Any brand of doll as long as it meets the stated requirements, you may purchase at any local toy department or online at this link

:
La Baby Doll Amazon Link
This is the link for the doll that Andrea uses that can be ordered from England, Please allow for extra delivery time. Suggested doll is 60 cm and weighted.
Class Disclaimer: Please note that there are no refunds. You may reschedule at any time.
Renewed, Revamped, Refreshed ... we have exciting news ... we have listened to our professional students (nurses, doulas, MT, OT, PT, etc.) and have developed a TWO DAY infant massage certification class. We have piloted the program and it has been very successful. We also offer in addition to the class a 1-day MARKETING class for those that wish to market the class in the private sector.
Testimonials
"Convenience! The class was very well designed and the presentation was excellent. The magic and what makes the class so enjoyable is Andrea! The care and passion and joy she has in teaching is wonderful! You can feel her magic and belief in her work and
wanting
to empower other teachers to continue her work and legacy. The Impact of Andrea teachings and classes will be felt for generations to come worldwide."
Adam Mathiasen, CIMI®-2, Massage Therapist
"I absolutely loved the positive energy, and for a
webinar
the feeling was as if Andy (Andrea Kelly) was in the room with us and we were having a hands-on interaction. When the two-day class was over I felt empowered and as if we had made a new friend. Loved the positive energy, the overall uplifting
feeling
and wonderful course material.
Melissa Walter, CIMI®-2, Early Interventionist
United Cerebral Palsy
The Trainer for the class, Andrea Kelly was inducted into the World Massage Festival Hall of Fame for her implementation of scientific research into our program. Congratulations to Andrea :-) Our TRIAD Model™ was endorsed by Bruce Lipton,
PhD
and was created by Andrea Kelly based on his research book "The Biology of Belief".
~~~~~~~~~~~~~~~
Like and Follow Us on FaceBook
New classes available throughout the United States and Internationally, 805-223-3588.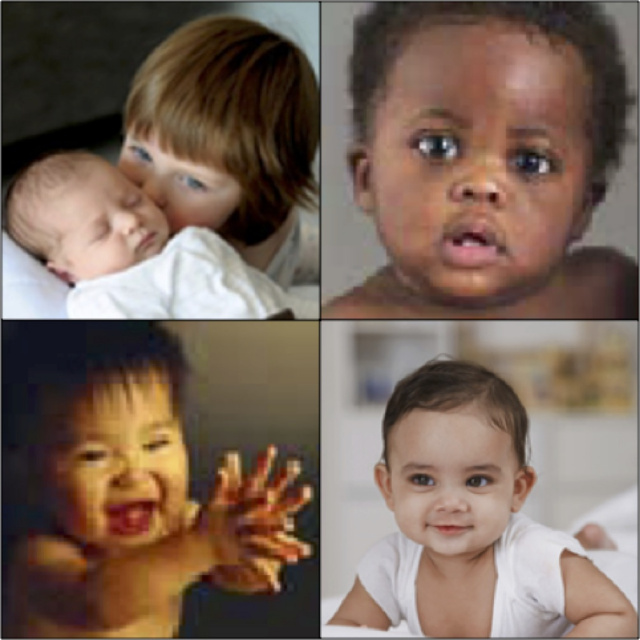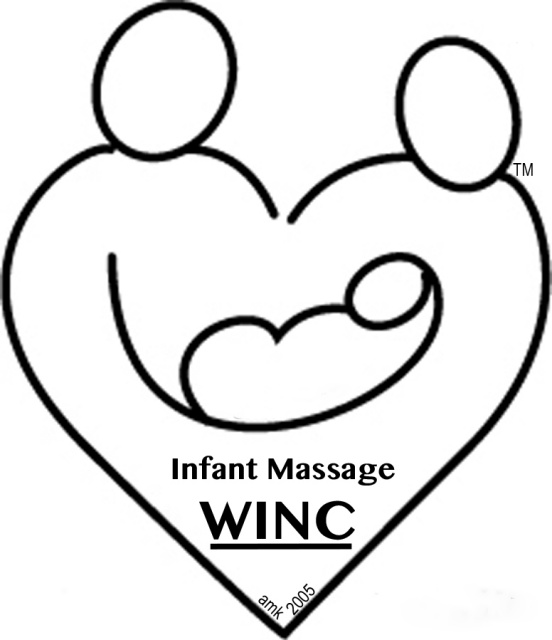 World Institute for Nurturing Communication,
Infant Massage WINC
d/b/a for International Association of Infant Massage, IAIM®
IAIM®, IAIMI®, and CIMI® are registered trademarks of International Association of Infant Massage.
Copyright 1986-2023. All Rights Reserved.