California CIITs (Teaches and Certifies Parent Instructors)
Andrea Kelly, CIMI-2 & Master CIIT* (Trainer/author CIMI-2) • 805-223-3588 *Andrea trains and certifies BOTH CIMIs (parent instructors) and CIITs (the CIIT trains and certifies professionals to become CIMIs (parent instructors))

Daisy Valdovinos, CIMI-2 & CIIT (Trainer) • 951-489-8068 • msdaisyceo@gmail.com

Kathleen Whitefiled-Warren, CIMI-2 & CIIT (Trainer) • 408-364-1706 • icrucial@icloud.com

Rhea Hodges, CIMI-2 & CIIT (Trainer) • 925-516-3880 • rheahodgeswinc@gmail.com

Sundria Sam, CIMI-2 & CIIT (Trainer) • 707-386-7422 • sundriasam@gmail.com

Tanya Flores, CIMI-2 & CIIT (Trainer) • 909-573-6319 • projectchela02@hotmail.com

Terri Shelton CIMI-2 & CIIT (Trainer) • 530-549-3499 • sheltonequine@frontier.com
~~~~~~~~~~~
CIMIs, Certified Infant Massage Instructors
Apple Valley
Susan Curwen ........... slcurwen@gmail.com • (0524)

Cassandra Ponce .......... 909-419-6704 • cassiep90@gmail.com • (0923)
Atascadero
Brentwood (Northern California)
Rhea Hodges, CIMI-2 & CIIT (Trainer) • 925-516-3880 • rheahodgeswinc@gmail.com

Kathleen Whitefiled-Warren, CIMI-2 & CIIT (Trainer) • 408-364-1706 • icrucial@icloud.com

Marcela Lopez ........... malopez@aspiranet.org • (0923)
Carlsbad
Castaic
Chino Hills
Coachella
Douglas City
Escondido
Veronica Weber Nagao ..... webernagao@gmail.com • (0124)

Jacqueline Aguilar .......... jackieaguilar@att.net • (0524)
Fairfield
Sundria Sam, CIMI-2 & CIIT (Trainer) • 707-386-7422 • sundriasam@gmail.com
Hawthorne
Heber
Huntington Beach
Lafayette
Mill Valley
Monterey Park
Moreno Valley
Monrovia
Moorpark
Oakland
Ojai ~ Ventura
Andrea Kelly, CIMI-2 & Master CIIT* (Trainer/author CIMI-2) • 805-223-3588 *Andrea trains and certifies BOTH CIMIs (parent instructors) and CIITs (the CIIT trains and certifies professionals to become CIMIs (parent instructors))
Orange
Oxnard
Nancy Ballard .......... Nancy.Ballard@ventura.org • (1223)

Maria Zubiate .......... Maria.Zubiate@ventura.org • (1223)

Veronica Garcia .......... Veronias.garcia@ventura.org • (1223)

Maria Castros .......... matecas@yahoo.com • (0923)

Ana Liza T Laderas .......... pokahontas223@yahoo.com • (0723)
Pleasanton
Pomona
Redding
Redondo Beach
Rialto
Riverside
Daisy Valdovinos CIMI-2 & CIIT (Trainer) • 951-489-8068 • msdaisyceo@gmail.com

Kendra Mendoza ..... 951-452-1908 • kmendoza@valleycollege.edu • (0723)
San Diego
San Francisco (SEE ALSO other surrounding communities)
Angel Lai Ching Kwok .......... angelklc128@gmail.com • (0524)

Shalila Melvin ..... smelvin@aspiranet.org • (0823)
San Jose
Violet Johnson, PhD .......... 408-297-4899 • wellness@touchoflondonspa.com • (0124)

Mary Fortin .......... 408.621.7379 • Marydf@pacbell.net • (0623)

Maureen McCaffrey ............ 408-464-1910 • (1023)
San Marcos
Santa Cruz
Temecula
Jennifer Bullock .......... jenn@lotuslearning.us • (0124)

Evetta Herrera .......... 951-970-4022 • ebherrera88@gmail.com • (0923)
Truckee
Ventura
Andrea Kelly, CIMI-2 & Master CIIT (Trainer/author CIMI-2) • 805-223-3588 *Andrea trains and certifies both CIMIs (parent instructors) and CIITs (the CIIT trains and certifies professionals to become CIMIs (parent instructors)).

Karen Garcia ........... karen_g_2002@yahoo.com • (0224)

Lori Mangilit-Lim ......... 805-320-0601 • Lorie_qm@yahoo.com • (1123)

Denise Martin ........... 805-795-6360 • dmimtln@outlook.com • (0524)
Visalia
All instructors listed are current CIMI®s with Infant Massage WINC (the only original and authentic IAIM®).
Please contact one of the Certified Infant Massage Instructors listed below (or contact the office for a complete listing in your area) to attend a Parent/Infant Massage Class. Please contact the instructor directly regarding any special needs or background requirements.
~~~~~~~~~~~~~~~
Like and Follow Us on FaceBook
New classes available throughout the United States and Internationally, 805-223-3588.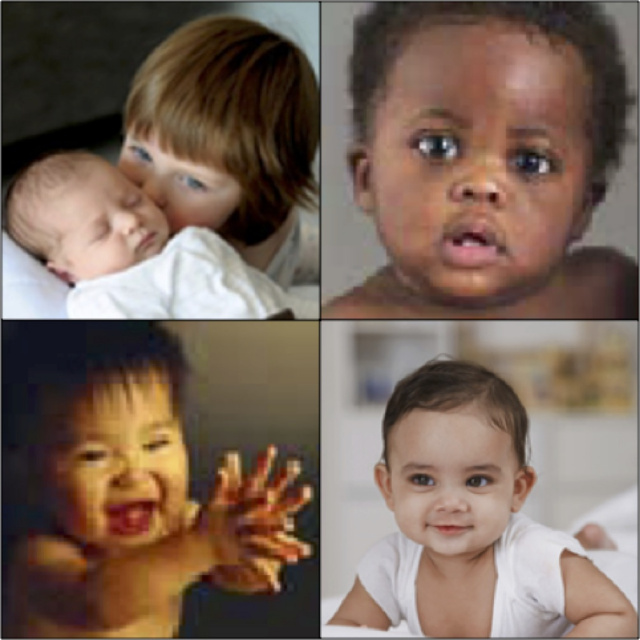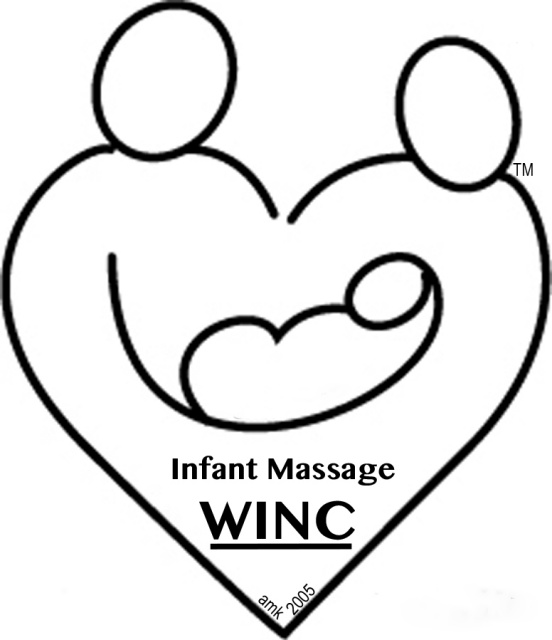 World Institute for Nurturing Communication,
Infant Massage WINC
d/b/a for International Association of Infant Massage, IAIM®
IAIM®, IAIMI®, and CIMI® are registered trademarks of International Association of Infant Massage.
Copyright 1986-2023. All Rights Reserved.